The development plan is focused on regenerating two nearby former light industrial sites at Camley Street and Cedar Way covering around 3.56 acres.
The development plans which include Camden building 135 council homes will be anchored on receipts from the development of private flats and office space for companies in life sciences and technology sectors, principally at Cedar Way.
Council chiefs have started the hunt for a development partner to lead the regeneration plan, which will see around £270m invested in constructing homes and offices on the two sites.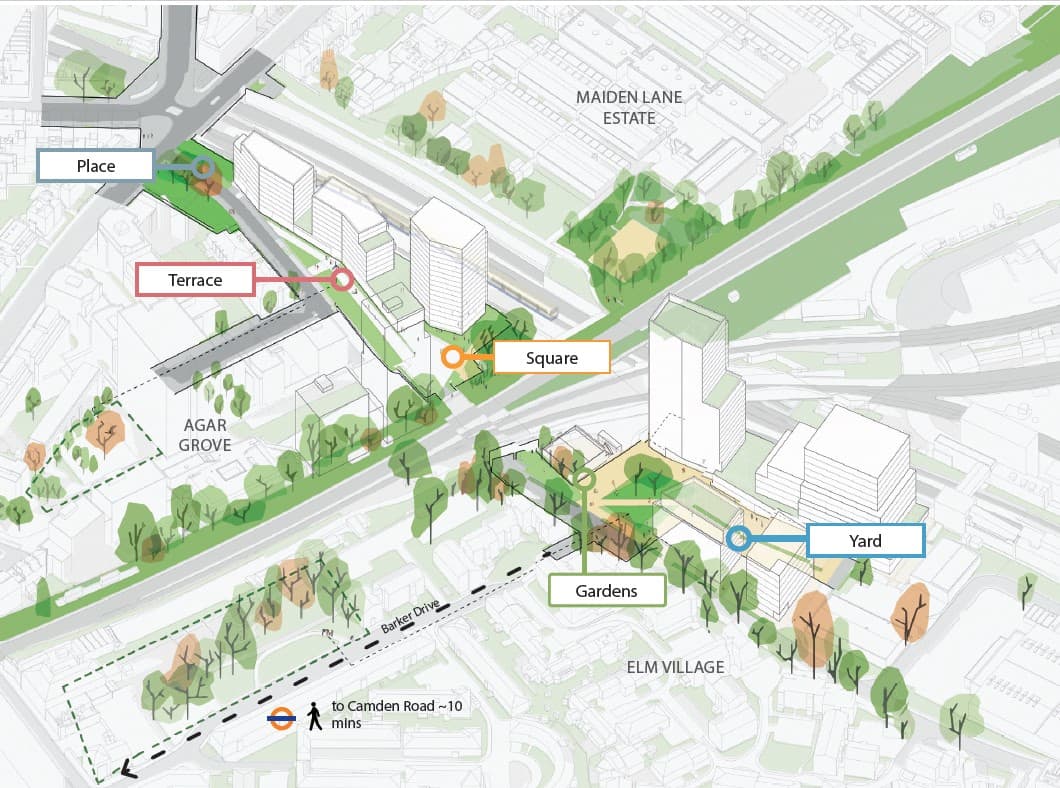 Once a developer is found, teams will work collaboratively on a planning application to be submitted covering both sites, linking them in a cohesive way.
Following this, the Council will directly deliver affordable housing and affordable workspace at 120-136 Camley Street with the appointed development partner delivering the 3-30 Cedar Way site.
The Cedar Way Site will be sold on a 250-year-long leasehold to the developer, releasing a capital receipt to cross subsidise the council's self-delivery of 120-136 Camley Street.
Neil Vokes, director of development at Camden Council, said: "The potential exists for a key site with scale and connectivity to write a new chapter in the history of Camley Street that sets the standard for social value, active sustainability and lasting ideas. This is best done in partnership with a developer prepared to align to the values we attach to our stewardship of places, people and development."
Tendering for a main building contractor is expected to start later next year with construction set to start at the beginning of 2025.