The machine boasts the largest standard battery pack in its class, with a 20kWh capacity, with productivity matching the popular 403 diesel model.
It has a built-in charger that allows connection to a range of on-site power sources. A 110V socket will fully charge the batteries in 12 hours, while a 230V industrial or domestic plug will charge the battery pack in just 8 hours.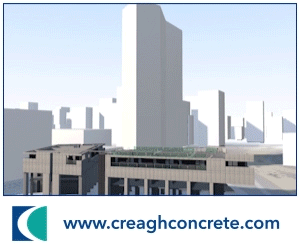 The 403E loader machine is equipped with two independent electric motors, one for the multi-speed driveline and one for the hydraulics.
The drive motor comes with three driving modes, that the operator can toggle between using two buttons on the top of the joystick.
A fast Hare Mode achieves 20kph drive speed, whereas whileaTortoise Mode is limited to 8kph for improved speed modulation. This contributes to improved battery life with no compromise to lifting performance.
The Snail Mode limits the machine to a 5kph maximum speed, that can be adjusted in 0.5kph increments to deliver precise speed control for precision driving and inching.
The 403E offers a tipping load of 972kg with pallet forks.