Plans to transform the historic 60-acre Dockland site near the Thames Barrier will include the restoration of the iconic Millennium Mills, and see the construction of 6,500 homes, alongside leisure and cultural facilities, and workspaces.
The delivery team Silvertown Partnership includes Lendlease working in conjunction with the Greater London Authority, Homes England and The Guinness Partnership.
The Guinness Partnership is the affordable housing provider for 720 affordable homes in phase one of the development, supported by an £80m housing grant from the Greater London Authority.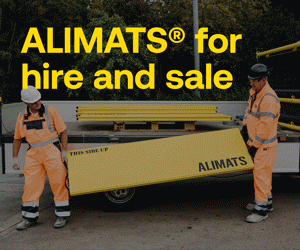 Designed by Maccreanor Lavington Architects, the first 105 flats will be within a six-storey mansion block comprising one and two-bedroom homes and ground-floor retail.
Contractor JRL is carrying out piling works for the initial building.
The building will form the start of a new local high street spanning between North Woolwich Road and Millennium Mills. It is intended to act as a gateway into the project.
Ed Mayes the Development Director for Silvertown, Lendlease, said: "The momentum we're seeing on site – including starting work on this first residential building and the recent approval of plans for the new bridge – is bringing us that bit closer to delivering much-needed new affordable homes and jobs to an iconic area of East London."