The Awel y Môr project off the coast of Llandudno ranks as the biggest renewable energy infrastructure investment in Wales for more than a decade.
The project will invole building 50 giant turbines to a height of 0ver 330m, which once operational by 2030 will provide enough electricity to power 500,000 homes.
The 500MW project will also involve construction of transmission infrastructure, including offshore substations and associated foundations.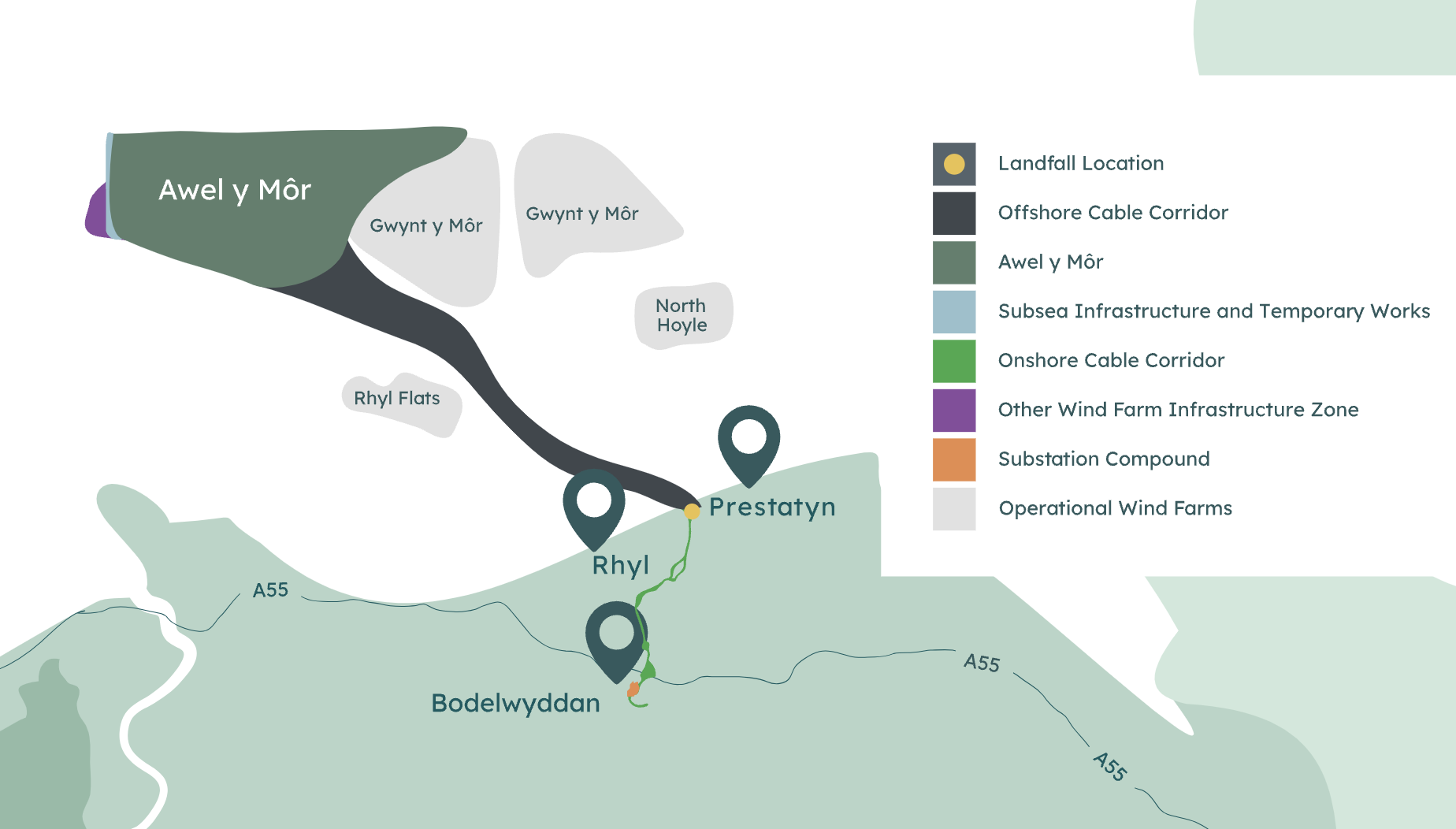 Onshore underground export cables will also be needed to hook up to a new onshore substation at Bodelwyddan, and connect into the National Grid.
The development is being led by RWE, which also operates north Wales' other offshore wind farms, Gwynt y Môr, North Hoyle and Rhyl Flats.
Tamsyn Rowe, RWE Project Lead for Awel y Môr, said: "We hope to secure our marine licence in the coming months, plus carry out offshore site investigations on the seabed as we begin to finalise plans for construction. To that end, I would also encourage any company with an interest in potentially joining the supply chain for Awel y Môr to sign up to RWE's Supplier Transparency Engagement Programme."
The project has a supplier engagement platform for businesses to register with, as part of RWE's wider Supplier Transparency & Engagement Programme (STEP).