Administrators from Begbie Traynors were formally appointed on Monday to the £250m revenue firm, which employed over 300 staff and many self-employed workers.
It is understood staff are already being laid off.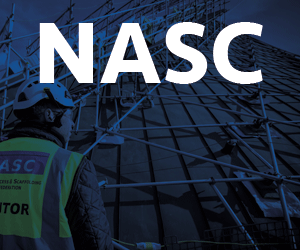 A letter sent to staff  – reproduced in full below – blamed inflation, shortage of workers, project delays and supply chain disruptions for the firm's problems.
It also set out that Michael Hoodless and Gary Herbert would be the biggest creditors, still being owed over £50m for the business.
One source told the Enquirer: "There have been rumours about for several weeks that there were problems.
"They have been caught out by the headwinds affecting everybody and more commercial main contractors "
A former employee said: "My impression when I first joined was they were a company that grew big very quickly and didn't have the administrative set-up to deal with the growth."
The firm ranked in the top 10 M&E firm's nationally and was one of the major M&E management contractors in London working with major commercial clients on large schemes like Broadgate and Battersea Power Station's redevelopment.
Letter from directors to staff
Dear Valued Colleagues,
It is with profound sadness that we must convey the news that the Michael Lonsdale Group /  Michael J Lonsdale Limited has entered into administration as of today, Monday 2nd October 2023.
Since its establishment in 1986, our Company has been a beacon of excellence in the industry.  We have prided ourselves on consistently delivering high-quality services and have enjoyed the privilege of being the preferred M&E contractor for end users, clients, and consultants,  particularly within the London region.
Our enduring success has been founded upon the dedication and expertise of our exceptional  teams.
It has been a truly rewarding experience to witness the growth and development of our younger team members, as well as the introduction of their siblings into our workforce,  all of whom have embraced the culture and values that define our business.
In recent years, we have encountered various challenges, most of which we managed to  navigate successfully. The onset of the COVID-19 pandemic brought about unprecedented  changes, especially within the construction sector. However, through collaborative efforts and  a strong team spirit, we weathered the storm, albeit with a reduced turnover and profit.
Brexit also posed its own set of challenges, particularly in terms of supply chain disruptions,  but we collectively steered through these turbulent times. Unfortunately, the ongoing conflict  in Ukraine has added further strain, with surging inflation, workforce shortages, project  delays, and supply chain disruptions, ultimately culminating in financial difficulties for the  business.
Our credit rating has suffered due to our limited credit with many suppliers, necessitating the  need to make pro-forma payments for goods—a practice that is unsustainable for a business  of our scale, with an annual turnover of £250 million.
The combination of these challenges, coupled with the aggressive commercial tactics  employed by certain general contractors, has regretably led us to this unfortunate situation.
The Board recently made concerted efforts to secure refinancing for the company, but  regrettably, we were unable to obtain the necessary interest from potential investors within the construction industry.
In 2021, we took the step of establishing an Employee Ownership Trust (EOT) for the business,  intending to create a legacy.
Despite receiving inquiries from various institutions, our desire was for all our dedicated staff to share in the benefits, but, regretably, this vision remains unrealised.
We wish to clarify the common belief that both Michael Hoodless and Gary Herbert personally profited from the sale of the business is entirely incorrect. In fact, they will emerge as the largest creditors of the company, with £50 million in outstanding obligations.
We will continue to provide external support for our PAYE staff, assisting you in your claims for redundancy and notice payments. Claims specialists will be available at both our Cowper  Street and Langley locations this afternoon. For those working on-site, you will receive  information at your home address in the coming days, detailing how to proceed with your claim.
We would like to extend our deepest gratitude to each one of you for your unwavering  dedication and contributions to MJL over the years.
Today is an exceptionally difficult and sombre day for all of us. We wish you all the very best for your future endeavours.
With sincere regret and heartfelt wishes.
Gary Herbert, Michael Hoodless, Kevin Feerick, Panny Hadjioannou, Mark Heath, Andy  Shearlaw and Kerry Noblett