With the wider UK economy bumping along at 0.2% growth, construction has now become a drag on growth rather than a driver.
The decrease in monthly output came solely from a decrease in new work (1.5% fall), partially offset by an increase in repair and maintenance (1.0% up) on the month.
At the sector level, five out of the nine sectors saw a fall in August 2023, with the main work sectors under pressure being private commercial, private new housing, and infrastructure which decreased 4.1%, 1.4% and 0.9%, respectively.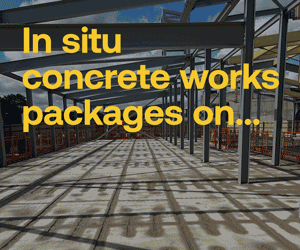 Looking ahead total new orders for the period April to June were 7% down on the previous quarter and nearly 18% below the same period last year.
The slowdown has impacted price inflation with the 12-month figure halving from the 10.4% seen in May to 4.6% in August.
"Recovery in the sector still looks some way off while interest rates remain high and caution is still the watchword for many investors, especially in the critically important housebuilding sector where demand remains dampened, said Clive Docwra, managing director of property and construction consultancy McBains.
"Longer-term, the scaling back of HS2 is also likely to have a knock-on effect in terms of new commercial and infrastructure contracts further down supply chains, so the outlook is now increasingly uncertain in other work sectors too."