Designed by AEW Architects, the scheme encompasses three iconic heritage sites: Market Hall, Market Chambers, and Burtons Chambers.
These historic buildings are set to undergo a comprehensive programme of improvements.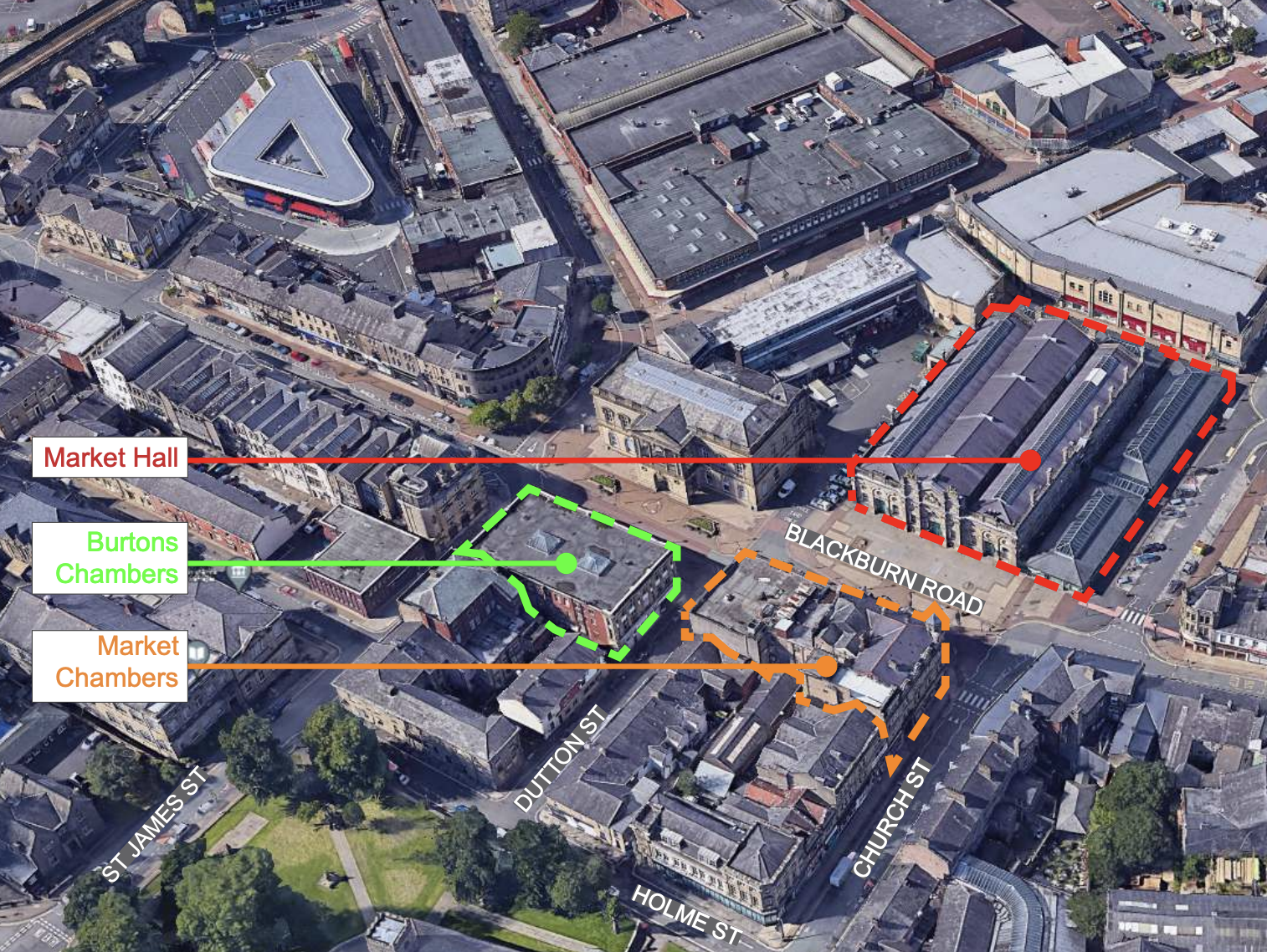 The Victorian Market Hall will be refurbished and transformed into a food and drink destination. Burtons Chambers will be restored to become a modern co-working space while Market Chambers will be refurbished as a cultural, arts and heritage venue.
The council has secured £20m to the Levelling Up Fund with matching contributions from Lancashire Borough Council and the UK Shared Prosperity Fund to pay for the regeneration scheme.
As the Accrington Town Square Scheme is being accelerated through the SCAPE procurement route, Morgan Sindall will imminently commence the enabling works to ready the site for the major refurbishment works due to begin next year.
Simon Arnott, managing director for Morgan Sindall's North West region said the contractor aims to maximise the use of local supply chain partners and labour to deliver the works and recommended that firms register to the Local Supply Chain (LSC) platform to be notified of upcoming opportunities.