Breheny will be on site for two years delivering civils and infrastructure for the development which will contain 3,150 homes.
Work will include construction of a 2.2km section of Newark's Southern Link Road (SLR) with a new A46 roundabout connection and the 700m long redesign of Hawton Road.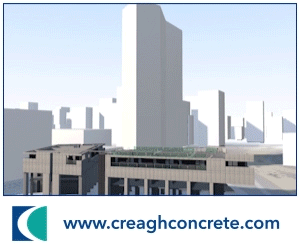 The roads include embankments, two new roundabouts for future development connections, a 110m multiple span bridge over the River Devon, a new box culvert for the Middlebeck and a new Flood Alleviation Bridge within the flood plain itself.
As part of the wider earthworks and infrastructure across the 190 acre site Breheny will be moving approximately 1.5m cubic metres of soil, creating eight SUDS ponds, three new pump stations, three new substations, reprofiling six flood alleviation zones and diverting 6km of high voltage over-head cables.
The win comes in the same year Breheny celebrates its 60th anniversary after being founded in 1963 in Suffolk by Jack Breheny.