This saw operating margins at the combined business slide from 3% to 2.7% as delays in certain projects and tougher market conditions took their toll.
Mike Putnam, Skanska UK's president and CEO, said: "In a tough and extremely competitive environment, I am pleased to report a year of steady performance across the business.
"A 'book-to-build' ratio of 104% signifies a strong pipeline of work and provides a firm foundation for our business in 2016 and beyond. There are also good future opportunities, worth around £1.9bn, where we are working on an early involvement or two-stage basis.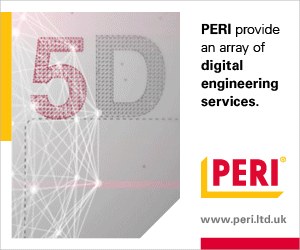 "Sustainable growth is our goal and we will deliver that in line with our purpose to build for a better society," he said.
During the year Skanska UK booked £1.49bn of orders, down from £1.68bn in 2014, which proved an exception year for the firm's major project teams.
Skanska also began work on several significant projects, including: the £140m New Papworth Hospital in Cambridge; AMP6 projects for Thames Water, Welsh Water and Anglian Water, worth £454m over five years.
Skanska has also just become one of the first constructors to achieve company-wide Level 2 BIM Capability verification from BSI  – a requirement from April 2016 for new public sector contracts.
Before the end of the year Skanska  sold its investment in Barts and the Royal London for around £80m to the groups three pension funds – 60% by the UK, Sweden 20% and Norway 20%.