Combined UK operations returned a £20m profit last year after suffering a £2.6m loss the year before, due to BAM Nuttall suffering a heavy hit on its Liverpool 2 container port contract.
Financial results released this morning for 2015 reveal that UK turnover grew 10% over the year to £1.79bn as the firm benefited from the upturn in the market.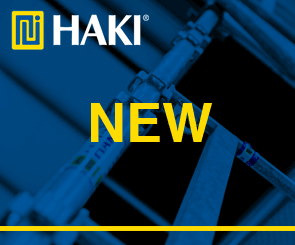 The turnaround makes the UK the most profitable part of the BAM group for the first time and sees the combined Irish and UK operations turning over £2.1bn, more than the Dutch home market.
Overall group pre-tax profit rose 42% to €88.2m on stable sales of €7.4bn as the Back to Shape programme launched back in October 2014 restored group performance, meeting key targets for cost reduction, projects in control, and divestments.
Rob van Wingerden, CEO of Royal BAM Group: 'I am pleased with the major advances we made in 2015 to successfully implement the Back in Shape programme.
"With our 21,500 people working together, we delivered on demanding targets. Our results for the year show we are turning around our performance, and there is more potential to be unlocked."
He added: "Our updated strategy for 2016-2020 – 'Building the present, creating the future' – will further improve the performance of our current project and business portfolio, and will position us for future opportunities.
"In a fragile macro-economic environment, our objective is to improve profitability and capital efficiency by 'doing things better'."
He added: "This means a more disciplined focus on market segments and projects where we can use either scale or expertise as critical success factor. Secondly, we will shape our business portfolio towards 'doing better things' by rationalising our propositions and developing new solutions for customers.
"Thirdly, we will invest in digitalisation to be an industry leader in how we build and what we build – 'doing new things'. Our target is to reach a double digit return on capital employed by 2020."