Work by Balfour Beatty was due to start later this year on the footbridge over the A63 connecting the city centre with the marina.
But problems discovered during preliminary ground investigation work have led to the delay.
Ground conditions meant the original timetable of an Easter 2017 completion was shifted back to the end of 2017.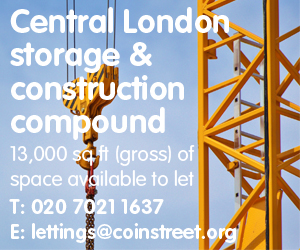 That would have seen construction work clash with Hull's City of Culture celebrations.
A Hull City Counsil statement said: "We were extremely disappointed to learn from Highways England that the bridge could not be completed until the end of 2017.
"As a consequence, the Council and HE recognised that there was no alternative but to delay construction because it would have caused unacceptable disruption throughout our City of Culture celebrations."
Councillor Martin Mancey, Portfolio Holder for Energy City, said: "Of course, we are extremely disappointed by this news from HE but we are working hard to support and assist them and they have been clear that they remain committed to the development of the footbridge, which we are hopeful will start in 2018.

"If construction had gone ahead, the level of disruption it would have caused on the main arterial route in the city during our year as City of Culture would not have been acceptable."
The bridge is part of the wider £75m A63 improvement scheme awarded to Balfour.
The council said: "The main A63 scheme remains on track with the final HE assessment of the project expected this summer and the Council and our MPs will continue to work with HE to ensure the development progresses as quickly as possible."
A Balfour Beatty Spokesperson said: "A joint decision was taken by Hull City Council and Highways England to reschedule construction work of Princes Quay footbridge to avoid disruption to the City of Culture celebrations in 2017."