Chief executive Leo Quinn said his "Build to Last" turnaround programme is well ahead of schedule and phase two will see a return to "industry-standard" margins.
Phase one of the programme has exceeded targets of cutting costs and bringing in more cash as the firm sold a number of assets including Parsons Brinckerhoff and stakes in a number of PFI schemes.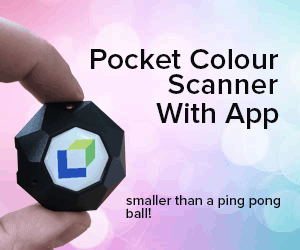 And the success of "Build to Last" was highlighted today in results for the year to December 31 2016 which show Balfour back in the black.
The group made an underlying pre tax profit of £60m compared to a £123m loss last time on revenue up to £8.5bn from £8.2bn.
Quinn has totally revamped Balfour's structure from top to bottom cutting out £123m in costs and changing the firm's approach to bidding which led to a series of profit warnings caused by legacy contract problems.
A shift towards more two-stage tenders and a working-out of legacy deals saw the UK Construction Services business improve.
But the division still posted a loss of £64m – down from a loss of £187m last time.
Balfour said UK construction operations delivered a £2m profit in the second half of the year.
Balfour said: "Across the construction portfolio there remain a small number of long-term and complex projects where the Group has incorporated significant judgements over contractual entitlements.
"The range of potential outcomes could result in a materially positive or negative swing to profitability and cash flow.

"In the UK, the majority of these contracts are within the Major Projects business unit."

It addded: "The underlying loss from the UK construction business was £64 million (2015: £187 million), representing an improvement from the prior year.
"The loss in the period was caused by three main factors: additional losses incurred on historical contracts; lower overhead absorption due to the lower revenue base; and newer projects not being progressed to a stage where it is appropriate to begin to recognise gross margin.
"There is a positive trajectory, with the £64 million underlying loss from operations in 2016 split between a £66 million loss in the first half and a £2 million profit in the second half of the year."
Around 90% of UK problem legacy contracts have now been completed.
Balfour revealed that of the 89 legacy schemes 64 have been totally settled.
Nine are still continuing on site while 16 are yet to reach "financial completion".
Quinn said: "The transformation of Balfour Beatty is well underway. We have returned the Group to profit and significantly exceeded our Build to Last Phase One targets.
"We have upgraded leadership, processes and controls while continuing to invest in the Group's unique strengths. As a result, we have improved not just the quality of our order book but our customer satisfaction scores.
"Having simplified the Group, we are focused on our core markets in the UK and US, where governments are committed to large scale expenditure on infrastructure.
"All this positions us for future profitable growth. During the next two-year phase of Build to Last, we expect to achieve industry-standard margins and over the medium term, industry-leading performance."