The airport has also announced that Highways England major projects chief Peter Adams will join in September as its new Chief Asset and Programme Officer.
Planned work includes expanding existing terminal facilities, building seven new aircraft stands and a full length parallel taxiway.

The new facilities will allow for 6.5 million passenger numbers by 2025 and the potential to accommodate 111,000 flight movements per year.
As part of the five-year contract, 50 Bechtel staff will work as part of an integrated team with London City Airport officials.
Paul Gibbs, Bechtel's UK Managing Director said: "Delivering London City's expansion in an operational, urban airport surrounded by water, presents complex challenges that our team can meet.
"We will partner with London City to enhance this important gateway with minimum disruption to passengers, airlines and the community."
Declan Collier, CEO of London City Airport, said: "The appointments of Bechtel and Peter Adams signal the next important steps towards the start of construction on this significant development.
"Their combined expertise and experience will ensure that the programme is delivered responsibly, professionally and skilfully, while the airport remains operational.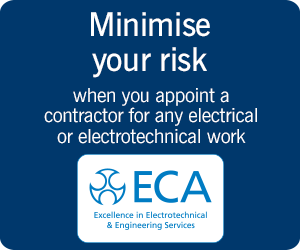 "Meanwhile our millions of passengers will continue to recognise the speedy and efficient customer experience that differentiates the airport as one of the most convenient in the UK."
Adams said:  "Although leaving is an incredibly hard decision to take, I do feel that I have played my part in the evolution of Highways England and that now is the right time for me to take the next step in my own career and join London City Airport in what is a hugely exciting time for the business."