It has also called on local authorities to check the safety of buildings using concrete panel systems and the safety of cladding in high winds.
The long-awaited verdict on various ACM cladding systems reveals that just 12 of the 278 buildings tested in England are fitted with safe systems.
Those that fail and will need cladding include 165 housing blocks, 59 student residences and 26 private housing high-rises. Sixteen public buildings have also been fitted with substandard cladding systems.
In its latest report in the wake on the Grenfell disaster, the Government has told building owners they will need to fund remedial measures to make buildings safe.
The focus on the safey of high rises has also raised questions about the performance of cladding in high winds and the structural safety of concrete panel system buildings.
Communities Secretary Sajid Javid has revealed the Government's expert panel will now investigate these fresh safety concerns .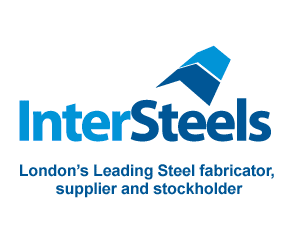 Local authorities have now been advised to review their designs and to check whether any strengthening work was properly carried out during improvements to these buildings.
As a first step to investigating other cladding types, the BRE has published a list of historical data on seven cladding systems which have passed the BS8414 test set out in current Building Regulations guidance.
Alongside this work to ensure that existing buildings are safe, the government is also taking forward work on the next phase, to "Identify changes needed to make buildings safe in future".
A key stage is an Independent Review of the Building Regulatory and Fire Safety System, led by Dame Judith Hackitt.
Javid said: "Inspections carried out since the fire have also highlighted other safety issues related to building design.
"For example, structural engineers studying Southwark's Ledbury Estate said that strengthening work may be needed on blocks constructed using the concrete panel system that, in 1968, failed with devastating effect at Ronan Point.
"They also raised concerns about cracks that appeared cosmetic but could compromise fire-safety compartmentation.
"We have been in contact with Southwark Council and the engineers to discuss these issues, and have engaged the Standing Committee on Structural Safety to advise on their implications."
He added: "All local authorities that own similar buildings have been advised to review their designs and to check whether any strengthening work was properly carried out.
"Separately, the British Board of Agrément has told us that, based on their investigations following incidents in Glasgow, some cladding systems may be designed and installed in such a way that they could fail in strong winds.
Javid said the Government was not aware of any injuries caused by this kind of failure but have notified councils about the possible problem.
"We are taking advice from the independent expert panel and have written to building control bodies to draw their attention to the issues that have been raised.
"The wider issues of competence and certification will also feed into Dame Judith Hackitt's review of building safety, the terms of reference for which were announced last week.
"Finally, I have also established an Industry Response Group, which will help the sectors required to improve building safety and to coordinate their efforts."
Final verdict on ACM cladding systems
*Failed buildings total differs from first table because the Government has inferred 49 buildings will fail even though type insulation in use needs to be confirmed.