The incentive plan for the group's nine directors was revealed in results for Mace Finance, Mace Ltd's holding company, which have just been posted at Companies House.
This reveals Mace delivered pre-tax profit before the share based payment of nearly £5m, down from £27m the year before.
But after accounting for the £9m directors' share based payment, which is charged to the profit or loss account, the firm tipped into a pre-tax loss of £4m.
Total group revenue covering construction, consulting and development rose 14% to nearly £2bn.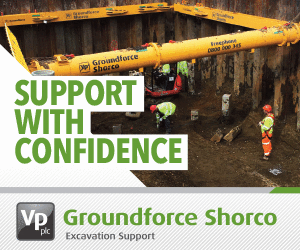 A breakdown of the group's performance by region reveals that UK and Europe suffered a £10.9m loss against £18m pre-tax profit in 2015.
Commenting on the construction business, Mark Reynolds, chief executive officer, reported: "2016 was a challenging loss-making year for Mace."
The firm's UK construction business was hit by problems on Land Securities £2.2bn Nova scheme, and the £170m Highpoint Tower in Elephant and Castle, which is being developed by Mace subsidiary Newington Butts Developments
Reynolds added: "During 2016 shares were awarded from the Employee Benefit Trust to group board members and this resulted in a share based payment charge to the consolidated statement of comprehensive income of £9m.
"The purpose of this share issue was to incentivise the recipient group board members to return Mace Finance to previously forecast levels of profit on ordinary activities and therefore increase the value of Mace Finance limited shares."
He added" "We have no doubt 2017 will be another year of success for the group."
The firm's accounts also revealed Mace issued a bond of £100m, purchased by an institutional investor in March, to fund the firm's growing development business.
The highest paid director at Mace saw his salary and benefits package remain flat at £1,437,000.
A Mace spokesperson said: "Share Based Payment is an accountancy term used under IFRS to reflect an appropriate charge for the movement of a company's shares.
"The £9m is a valuation imposed for the purposes of the redistribution of the shares, which occurred following the departure of Marcus Burley from the group board. This was not paid as a bonus and any suggestion otherwise is inaccurate."