Debbie White, Interserve's chief executive, said debts would peak in the first half of this year, as the firm also normalised supply chain trading terms, but added the group was on track to deliver operational profits above expectations.
The trading statement saw shares gain 17% in early stock market trading.
White said that management was now confident that the cost savings and actions identified so far would contribute at least £40-50m to group operating profit by 2020, with the in-year impact in 2018 estimated to be £15m.
Negotiations with banks were described as progressing with a further statement about longer-term funding due to be delivered shortly, ahead of testing of the Interserve's year-end covenant position, which has been deferred until 31 March.
White said: "The new management team, and the board, have been working to stabilise the business and provide a sound foundation to continue to serve our customers effectively, underpin our future growth and to restore shareholder value.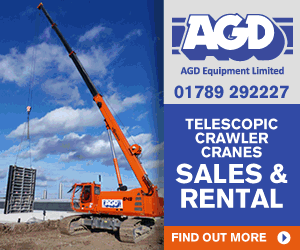 "This work has focused on managing the balance sheet, conducting a thorough assessment of the contract portfolio, and introducing new management disciplines, processes and cost controls under the 'Fit for Growth' programme."
As a result of the streamlining programme, Interserve is expected to  deliver an operating profit for 2018 before exceptionals ahead of current market expectations.
Interserve's long term recovery plan will be outlined in several weeks when annual results are announced.