The news that the family lead of the AIM-listed company was leaving for personal reasons came as it posted record profits and revenue on the back of its student accommodation business.
The board said it would now start the search for his replacement, but hoped to retain his knowledge and experience with a possible non-executive role.
He said:  "After careful consideration I have decided that it is necessary for me to step back from my position as chief executive officer.
"Solid foundations are in place for my successor to work with, including an excellent management team that has supported me over the years in successfully growing the business and who will continue to drive Watkin Jones forward for the long-term benefit of our shareholders."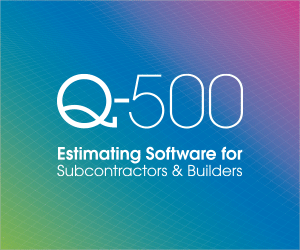 Pre-tax profits more than tripled over the year to £43m from revenue up 13% to just over £300m.
The year's profit growth compared to the year before was flattered by exception costs of nearly £27m in 2016. Taking this exceptional into account operating profit was up 13% on the previous trading year.
Jones said the business continued to grow its student accommodation pipeline and had also delivered its first build to rect scheme in Leeds during the year.
"The delivery of all anticipated student accommodation developments in the year, combined with continued growth in the value of our development pipeline, is delivering a secure and growing base of revenue, earnings and cash flow, which in turn enables the group to develop new business opportunities to enhance that growth.
 "We will look to replicate our strength and expertise in student accommodation in the build to rent sector. 
"Our build to rent division made significant progress in the year and we were delighted to deliver our first development. 
"As the sector continues to attract a growing number of UK and international funds it's pleasing to see our development pipeline grow, which will contribute further to the visibility of earnings that is fundamental to our business model.