His appointment follows the retirement of Speller Metcalfe's previous commercial chief Steve Quantrell, who served 15 years with the firm.
Chaplin spent 15 years with Thomas Vale – and latterly Bouygues after their acquisition in 2012 – where he worked mainly in the Midlands region.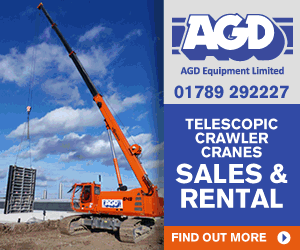 In his years as commercial director, he gained a wealth of public and private sector experience across all areas of construction and residential development, including working on many major regional and national frameworks.
Group Managing Director Des O'Neill, said: "Martyn is a fantastic addition to our operational board of directors and it is a strong endorsement of Speller Metcalfe to have someone of his calibre join our team.
"Martyn joins us with a strong track-record of astute commercial management, knowledge and experience which will bring valuable insight to the board and help implement and drive our forward strategy."