Income from the ISA would be channeled into a Future Homes Investment Fund, which will form a key part of Labour's plan to raise construction levels to 200,000 a year by 2020.
This will be used to pump prime investment in Housing Growth Areas – new sites where local first time buyers will get priority  – to unlock hundreds of thousands of homes.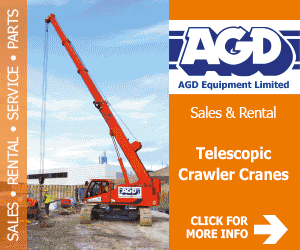 It takes inspiration from the 1920s when an era of home building was kick-started by the Addison Act and the issue of Housing Bonds.
Chancellor George Osborne announced in last month's budget a new Help to Buy ISA, which offers an extra £50 from the government for every £200 saved for first time home buyers, up to a maximum of £3,000.
Under the Labour plan, banks and building societies that offer the ISAs would be obliged to invest the funds in house building. The government would underwrite every pound of the investment.
Savers will still be guaranteed the same return on their investment and be able to withdraw their money at any time.
Labour leader Ed Miliband said at the weekend: "Our plan is the first real plan for housebuilding in a generation. We will build at least 200,000 homes a year by the end of the parliament.
"That means, we'll put the money saved by first time buyers in the First Time Buyer ISA scheme to work. Using those precious investments not just to sit in banks and building societies to spend as they wish but using it to invest in new home building, unlocking a minimum of £5bn to deliver 125,000 new homes in our Housing Growth Areas.
"There's no bigger symbol that our country doesn't work for working people than young people not being able to get a start with a home of their own. We're going to turn it round and build the kind of country in which we can all be proud.
"Investing in our future, investing in the next generation, giving hope back to young people and restoring the Promise of Britain."