The website will be updated with any major breaking stories during the next fortnight with the full news service returning on January 4.
It has been another busy news year for construction as the Enquirer keeps the industry up to date with what is really going on.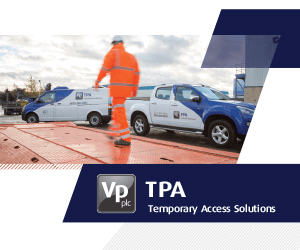 These were our most popular stories in 2015 alongside the number of times they were read:
GB Group goes into administration  33,581 views
Idiots on ladders winner revealed  28,500 views
Winners named for £2.3bn London super sewer  27,781 views
Longcross Construction goes into administration  25,008 views
Concrete barrier blunder on Costain M1 site 22,053 views
Keltbray demolition site collapses in central London 20,067 views
Dutch Imtech Group goes into administration  19,754 views
GB manager left raging over administration 19,365
Vinci suffers colossal £217m loss in UK  19,185 views
Bouygues signs UK's biggest building contract  18,511 views
The Enquirer enjoyed another year of growth as busy professionals turn to us for a fast and insightful news fix.
Our daily newsletter now has more than 46,000 subscribers and Google Analytics show the Enquirer enjoyed 1.5 million page views last month from more than 240,000 unique visitors.
Our growing band of advertisers enjoy industry leading response rates and all the details about booking a campaign for 2016 can be found here
A major redesign of the website is currently underway so keep an eye out over the next couple of weeks for a sneak preview of our new look. We'd like to wish all our readers a very Merry Christmas and here's to a prosperous New Year after a well deserved break.