The 600,000 sq ft depot in Doncaster follows the opening of Lidl's newest regional distribution centre in Southampton earlier this month and will be its 13th warehouse in the UK.
It will be built at the iPort in Rossington where logistics developer Verdion plans a £500m multi-modal logistics development.
A planning application for Lidl's new warehouse and office space has been submitted, with construction due to start in 2017.
Lidl also confirmed it was keeping to its plan to invest £1.5 bn over three years on expanding its store and logistics network to 1,500 stores despite Brexit. It currently trades from 640.
Adrienne Howells, Lidl UK's Head of Warehouse Expansion, said: "With more British customers choosing Lidl as their family supermarket we are laser focused  on the sustainable growth of our business."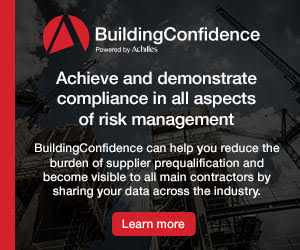 Michael Hughes, CEO of Verdion, added: "We are delighted to announce this significant signing to another well-known name at iPort. Lidl is a strong operator with great confidence in the region, bringing with it many new job opportunities for Doncaster and the surrounding areas."
Lidl will join Fellowes, Amazon and CEVA who have also taken space at iPort within Phase One. Over 2 million sq ft has now been committed.
Earlier in the year the supermarket announced that it would be relocating its warehouses in Weston-Super-Mare and Livingston to Bristol and Eurocentral respectively, as well as opening two new warehouses in Wednesbury and Exeter.
It also plans to expand its regional distribution centres in Newton Aycliffe and Runcorn.