Chairman Ray O'Rourke spent the cash on a mix of redundancies, advice and refinancing costs, after the average monthly head count rose over the year to March 2016 to 8,572 from around 8,000 the year before.
Over the year the contractor's average UK staff salary fell from £49,400 to £45,400.
The radical shake-up to turn around the business saw the group split into separate construction and manufacturing divisions with around 200 redundancies.
According to latest accounts published at Companies House for Laing O'Rourke Services, the firm holding employment contracts for the UK workforce, a further £5.1m was paid out for compensation claims under the Construction Workers Compensation Scheme for blacklisted workers.
The accounts also reveal the highest paid director saw his total pay package fall from £1m in 2015 to £635,000.
Details of divisional performance are now emerging as O'Rourke posts results at Companies House for various operating arms of the business.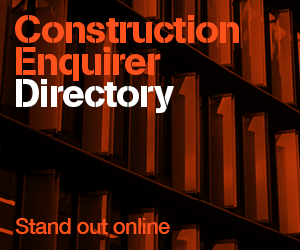 Ray O'Rourke confirmed last month that the group made an overall £246m loss for the last financial year.
Reports at Companies House also reveal that Laing O'Rourke plc, the company covering activities in Europe and Canada but not Australia, suffered a total pre-tax loss of £267m.
This was made up of a £194m loss from operations and £73m in exceptional costs including restructuring and £43m relating to three first generation Design for Manufacture and Assembly construction contracts in the UK.
These projects were substantially redesigned to demonstrate the benefits of DfMA.
In the report, O'Rourke says that "significant lessons have been learned from these projects, all of which were won in 2013, a particularly aggressive price driven market".
He said that lessons had now been learned using new construction methods and these circumstances were unlikely to recur on new contracts.
Total Laing O'Rourke plc revenue including joint ventures slipped back to £1.63bn from £1.68bn last time.
Laing O'Rourke plc is a member of Laing O'Rourke Corporation which operates out of Cyprus.
Directors of Laing O'Rourke Corporation said they were confident they can comply with banking covenants imposed following a refinancing of the group last April. In December 2016 a specific margin covenant governing one particular project was adjusted to reflect changes in the expected end of contract forecast.