The deal will deliver 74km of electrified railway as part of a wider £160m Scottish Government investment in the line between Edinburgh and Glasgow.
The contract covers the physical delivery of all elements required to electrify the line, such as erecting stanchions and stringing the overhead powerlines. It will be carried out in tandem with work on a range of bridges as part of a route clearance programme to ensure the power cables can run under structures on the line.
Electric services will be introduced on Edinburgh-Glasgow Central via Shotts following completion of the work in 2019 and will offer improved reliability and increased capacity for passengers.
Iain McFarlane, head of programme management for Network Rail, said: "This contract is a significant milestone for the delivery of the Shotts electrification project and further underlines our commitment to investing in and enhancing our infrastructure as part of our UK-wide railway upgrade plan.
"Throughout this project we will work closely with contractors, train operators and other stakeholders to deliver in the most efficient and cost-effective way possible while minimising disruption for both lineside communities and passengers."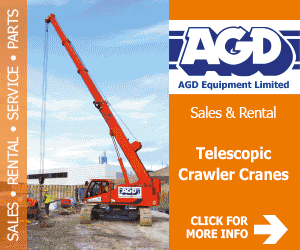 Martin C Smith, Managing Director Carillon Powerlines said "We are delighted to have been awarded this contract to electrify the Shotts line across central Scotland and we look forward to working with the project team to enhance the railway network.
"This award reflects the depth of experience we can demonstrate in delivering infrastructure enhancements in a railway environment and will further enhance the relationship we have developed with Network Rail."