Michael Ellis is seeking to return to Van Elle's boardroom after a dispute with chief executive Jon Fenton.
Derbyshire entrepreneur Ellis retired as chairman at the end of last year, several months after Van Elle successfully floated on the AIM market a year ago.
It is understood that Ellis has concerns about the running of the Van Elle, and is reported to have raised concerns about Van Elle's financial forecasts.
This morning the Van Elle Board confirmed it has received a letter from Ellis requesting a general meeting to put resolutions to shareholders seeking the re-appointment of himself and his son-in-law and former managing director Thomas Lindup, who also left Van Elle last year.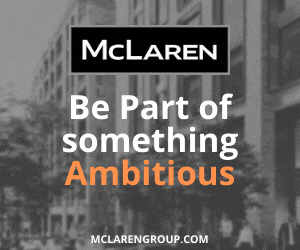 Shareholders will also be asked to vote on resolutions to remove Fenton as chief executive and Robin Williams as senior independent director. 
Van Elle has until 29 November to send a circular to shareholders convening the meeting and will issue this in due course. At this time, the Board recommends that shareholders take no action.
This morning the board also confirmed that trading conditions for the group were unchanged since its last statement in September, when it said Van Elle was set to meet expectations despite challenging market conditions at the specialist railway business.
The board also confirmed this morning that it would provide a trading update for the first half of the financial year later this month.