It is the Newham firm's biggest contract of the year and will see the firm complete the civil works for the airport's new terminal and energy centres across the next three years.
Its specialist business units in demolition and concrete cutting, fabrication, fire protection and waste management will all contribute to the 51,000 sq m terminal job.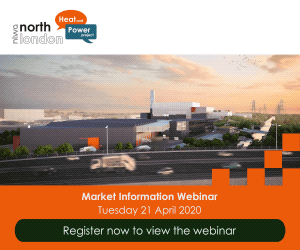 Kilnbridge started out in 1992 on smaller builders' works for the Canary Wharf development and later contributed to the Olympic Park's construction.  It now turns over £75m and employs around 350 staff.
Peter Adams, chief development officer for London City Airport, said: "Since we embarked on this £500m development programme we made a commitment to ensure the benefits of our growth are felt locally and shared with local businesses wherever possible.

"As the airport grows, we will continue to look for opportunities to share the benefits with East London businesses and SMEs, with events like the Royal Docks Meet the Buyer a focal point for this."
The airport's annual Royal Docks Meet the Buyer event will take place at Building 1000 on Thursday 25th July, helping to connect around 150 local businesses and SMEs with 25 Royal Docks and London-based buyers, including the airport.
To register for the event click here.