The shoring and temporary works specialist has worked with its customers to develop the Ascent 200 system to overcome some of the challenges when building high-rises.
New features include an updated mast design improving strength to weight ratios and allowing construction of two wet decks and columns.
Ascent screens are also slimmer in profile improving logistics and transport costs.
Multiple screen cladding options are now available including corrugated perforated profiled steel sheeting, a fixed and sliding mesh panel that can be adjusted in situ, and the already popular plastic sheeting that allows for contractor branding and advertising.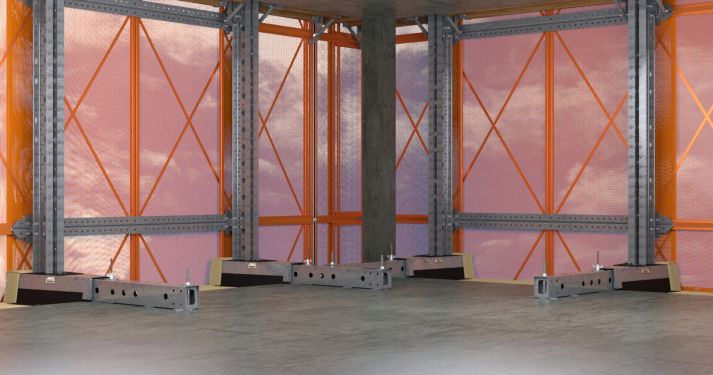 Ian Fryer, divisional product innovation manager at RMD Kwikform, said: "Another feature of the Ascent 200 is the slab jaw brackets that have been specifically designed for the new system.
"Once opened, the jaws allow for the screens to be removed without having to lift the system up the building. Ultimately, this reduces the crane height, and overall usage of cranes, in order to exit the solution.
"One of the other key points that was raised by our customers was around efficiency. It was vital that we provided a solution to our customers that could be transported, assembled and climbed with ease without impacting other areas of development on the project."
RMD Kwikform has also designed a range of additional components that further support the safety and efficiencies of Ascent 200.
This includes various containment and debris seal accessories, main slab anchors, edge seals and access platforms.