It is the first time since May that Kier has headed the monthly new order rankings.
Despite the overall trend of a gathering recovery in workloads, particularly in civils, contract awards during November were just over a third down on the same time last year. The hiccup was down to a sudden drop in civil engineering project awards.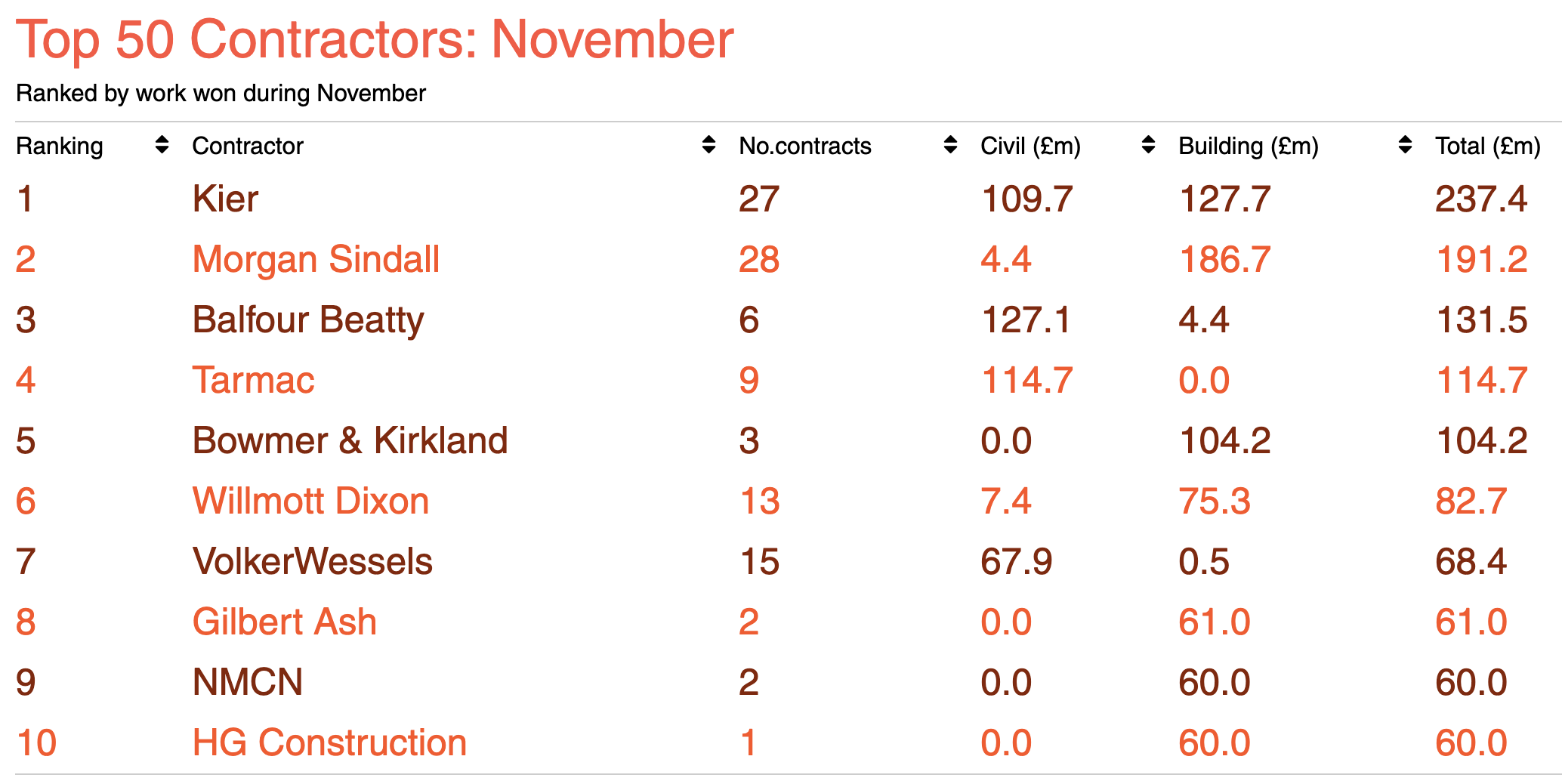 Click for full 100 contractors league
Click for full 100 clients league
According to data collected by information specialist Glenigan, Kier has also jumped to top position in the annual rolling league of new orders ahead of Morgan Sindall and BAM in second and third place.
Among the other big contract awards during November, Tarmac subsidiary Alun Griffiths was confirmed for the £70m North Devon Link Road job.
Gilbert Ash clinched a £60m renovation and extension job at the National Portrait Gallery in London while Bowmer & Kirkland secured the biggest building order for the month with a £68m deal for Two Friargate in Coventry, known as Project Dipper.