The City Council, the University of Salford and The English Cities Fund have jointly submitted planning for Salford Rise a 90m green boulevard in the sky linking key parts of the masterplan.
Awarded £13.17m of levelling up funding in the Autumn budget Salford Rise stretches over Fredrick Road, together with adjacent public realm for events and activities.
Designed by Make Architects with Cundall as structural engineer, construction of Salford Rise is anticipated to start on site this Summer.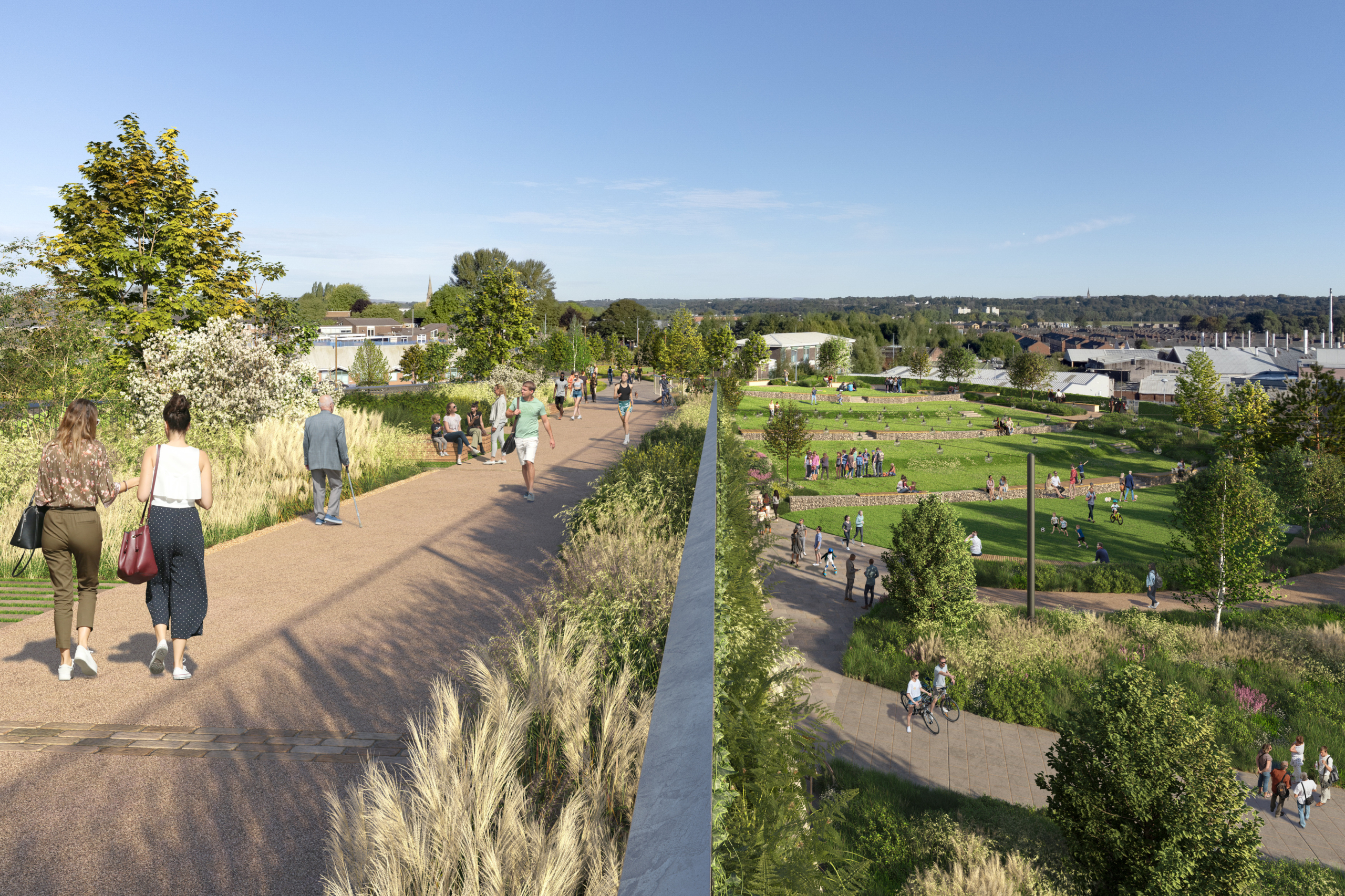 An important project to benefit from the scheme will be Crescent Innovation area, a key component of the Salford Innovation Triangle. The research, development and innovation campus will sit at the northern gateway of Salford Rise.
Work is already underway at three university facilities at the North of England Robotics Innovation Centre, the Science, Engineering and Environment building and Energy House 2.0.
The Crescent masterplan sets out the ambition to build over 3,000 homes, over 1m sq ft of space to innovate and collaborate, alongside 1m sq ft of offices, retail, leisure, a new multi-modal transport hub with active travel at its heart, set within vast areas of green space.
Maggie Grogan, development director at ECF, said: "Essentially people make place and Salford Rise will remove a significant barrier to movement across the wider masterplan, enabling the delivery of Crescent Innovation, bringing communities in the surrounding area together, while connecting them to the opportunities to thrive and prosper."
Paul Dennett, Salford city mayor, said: "This exciting and ambitious vision for the Crescent will deliver real change with a positive impact for local communities in the city. it will connect people with opportunities – both in education and industry as we strive to make the city a better and fairer place for all.
"I'd like to thank our partners at ECF and the University of Salford in driving this project forwards and bringing this masterplan to life."