Main works will cover civil, piling and land reclamation to create new piers and works associated with the construction of a new marina.
The successful contractor will be awarded with the first package of land reclamation with a 22.5m berth, worth £20m.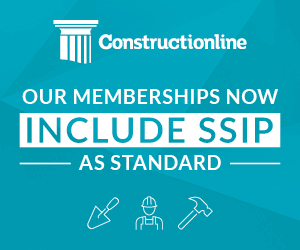 All of the contractors appointed to the framework will be invited to bid for further packages as set out in the Framework Agreement.
Construction work is due to start in January 2015 and will involve relocation of marina facilities, land reclamation, construction of access routes and paved areas for commercial, retail and port activities.
Expressions of interest must be made by 18 August to John Lyden at the Dover Harbour Board. Tel: 01304 240400 extension 4140.
Project packages

The new plans would see the transfer cargo operations to the Western Docks
Hoverport Reclamation – the raising of the Hoverport Apron to create a footprint for the Cargo Terminal and Ripening shed
Wellington Dock Link – the construction of a navigable channel to connect the outer harbour with the existing Wellington Docks, along with provision of a Bascule bridge and a control house overlooking the channel
Strengthening of the Prince of Wales Pier – the underpinning and backfilling of the POWP to allow for the future proofing of the dredging works
Union Street widening – the widening of Union Street and the permanent closure of the existing Wellington Dock access
Reclamation and extension of the POWP – reduction in the height of the existing pier along with creating a curved inner Quay wall and an extension to the existing pier
New marina Pier – the construction of a marina pier with provision of buildings and facilities
Marina fit-out – the set up and fit out of a new Marina with facilities required for relocation of users, including moorings, access and egress
Marina boats relocation – relocation and provision of new pontoons
Wick Channel reclamation – the reclamation of land around the wick channel to create a footprint allow for the potential extension to the temperature controlled store
Boat Yard relocation – Construction of a new boatyard