The 1.4m sq ft scheme will see demolition to two major buildings next to Blackfriars Bridge to clear the way for nine buildings ranging from 5 to 48 storeys in height.
These will be split between 492 luxury apartments and 450,000 sq ft of offices and 25,000 sq ft of retail space, which were granted outline planning last year.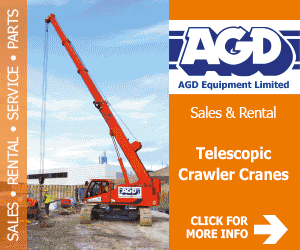 Singaporean sovereign wealth fund Temasek, Hotel Properties, run by Singaporean tycoon Ong Ben Seng and Amcorp Properties, run by one of Malaysia's richest men, have scooped up the site in a deal worth over £300m.
The bidders using Native Land as an investment vehicle have been in talks for several months and now plan to build the Bankside Quarter.
Alasdair Nicholls, Chief Executive of Native Land, said on behalf of the consortium: "The development of the Bankside Quarter will set the seal on London's finest emerging location.
"By unblocking routes through this strategically important site as well as significantly enhancing the public realm the area will become even more popular for residents, businesses and visitors from across the globe.
"The project will also deliver much needed private and affordable housing in the borough, where there is a shortage of supply.
"The consortium which has been assembled to deliver the project represents the best in international development and funding expertise. We are confident that we can deliver a major new destination for London, adding to the strong foundations already laid in the Bankside area."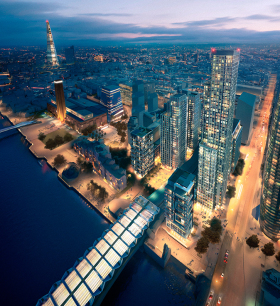 Native Land intends to deliver the project in a series of phases, with the first phase including a 49-storey tower comprising 211 apartments fronting the River Thames.
The subsequent phase will deliver a Grade A office building, with later phases including the redevelopment of Sampson House, which is currently leased to IBM until 2025 but with a mutual break option in June 2018.
The tallest tower will stand opposite developer St George's bevelled One Blackfriars tower, now under construction, to form a high-rise gateway on the south side of Blackfriars Bridge.