Joint venture development partners Vinci and St Modwen will now start the main construction enabling works this summer.
Work will involve transformation of the 57-acre site situated next to Vauxhall Cross in the Nine Elms regeneration zone.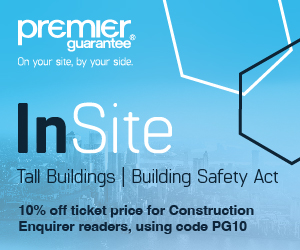 The 10 year project will see the delivery of over 500,000 sq ft of new state-of-the-art market facilities across a 37 acre site which will house the 200 market businesses currently employing around 2,500 people.
The remaining 20 acres of land will contain three high quality residential neighbourhoods of 3,000 new homes, 135,000 sq ft of office space and 100,000 sq ft of retail, leisure and new community facilities, including shops, cafés and restaurants.
The entire scheme will be set alongside a new linear park for the area, parallel with the river and stretching from Vauxhall to Battersea Power Station via the new American and Netherlands Embassies.
Bill Oliver, Chief Executive, St. Modwen and director of VSM, said: "This latest milestone enables the start on site of this major transformational project which is central to the Nine Elms Regeneration area. "It will deliver a substantial positive economic impact in terms of employment, housing, and investment for London."
Bruno Dupety, Chairman and Chief Executive of VINCI PLC and director of VSM, said: "We are looking forward to starting on site to get this exciting project underway.
"It will transform this area of central London for those who live and work there, in particular the market facilities."