It comes as officials at the Government's Education Funding Agency plan a shake-up in procurement to get on-board more local contractors as main contractors increasingly turn away from small school jobs.
The EFA has been under fire for establishing a £4bn regional framework of firms that was restricted largely to the main national players despite being targeted at much smaller improvement works.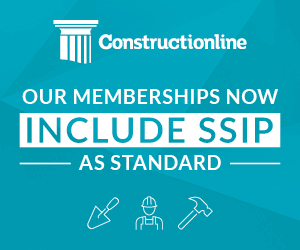 But this has backfired as some school projects are reported to be coming in up to 30% over budget, causing concern that the planned school estate upgrade will overspend.
Melton-based South Hunsley School and Sixth Form College enlisted the help of procurement specialist Pagabo to set up the new framework for jobs ranging from £50,000-£5m.
It will be rolled out to schools and academies who are free to choose their procurement route and want to use an alternative to the EFA regional frameworks.
Jason Stapley, Pagabo procurement director, said: "There is a huge gap in the market because SMEs are not being included in frameworks. We wanted to do something different as schools turn away from EFA and some other frameworks.
"This truly promotes smaller regional firms and doesn't charge clients an upfront fee."
The panel of firms will be open to all academies, main stream schools and colleges still under local authority control as well as all other public sector bodies in the UK.
South Hunsley School and Sixth form College will use the framework to call off work for a planned £10m expansion and maintenance programme over three phases.
Northumberland, Tyne and Wear NHS Foundation Trust is also looking at using the panel for its £5m improvement programme.
National Framework Agreement for Small to Medium Works
£1m-£5m
Morgan Sindall
Sewell Construction
Stepnell
Walter Carefoot & Sons (Construction)
Laing O'Rourke Construction
Shaylor Group
Hall Construction Group
Lakehouse Contracts
Britcon (UK)
Hobson & Porter
T&A Kernoghan
George Hurst & Sons
Management Cubed
Wildgoose Construction
Unico Construction
£500,000-£1m
Morgan Sindall
Stepnell
Sewell Construction
Laing O'Rourke Construction
Shaylor Group
Hall Construction Group
Lakehouse Contracts
Britcon (UK)
T&A Kernoghan
Hobson & Porter
Management Cubed
Unico Construction
£250,000 to £500,000 
Shaylor
Morgan Sindall
Sewell Construction
Hall Construction Group
Lakehouse Contracts
Britcon (UK)
Hobson & Porter
Management Cubed
George Hurst & Sons
Unico Construction
£50,000 to £250,000 
Sewell Construction
Lakehouse Contracts
Britcon (UK)
Hobson & Porter
George Husrt & Sons
Management Cubed
Unico Construction
Bell Decorating Group
 £5,000-£50,000
Lakehouse Contracts
Sewell Construction
Hobson & Porter
Management Cubed
Bell Decorating Group
Unico Construction