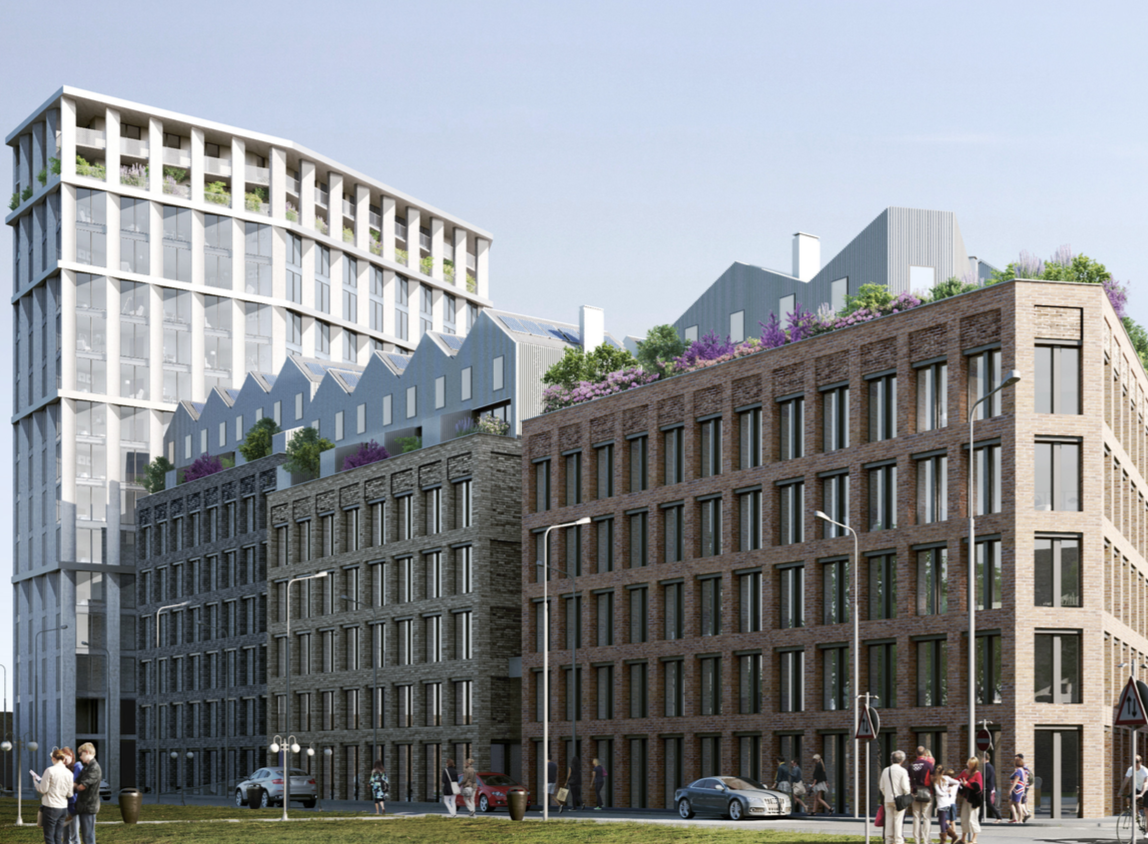 The plan for the Ellesmere Street site Castfield will see four new residential brick buildings rising from 8 to 16 storeys around the perimeter of the site with a smaller building within the enclosed square.
The new building blocks will echo the site's former Brewery and warehouse buildings and offer around 30,000 sq ft of commercial space at street level.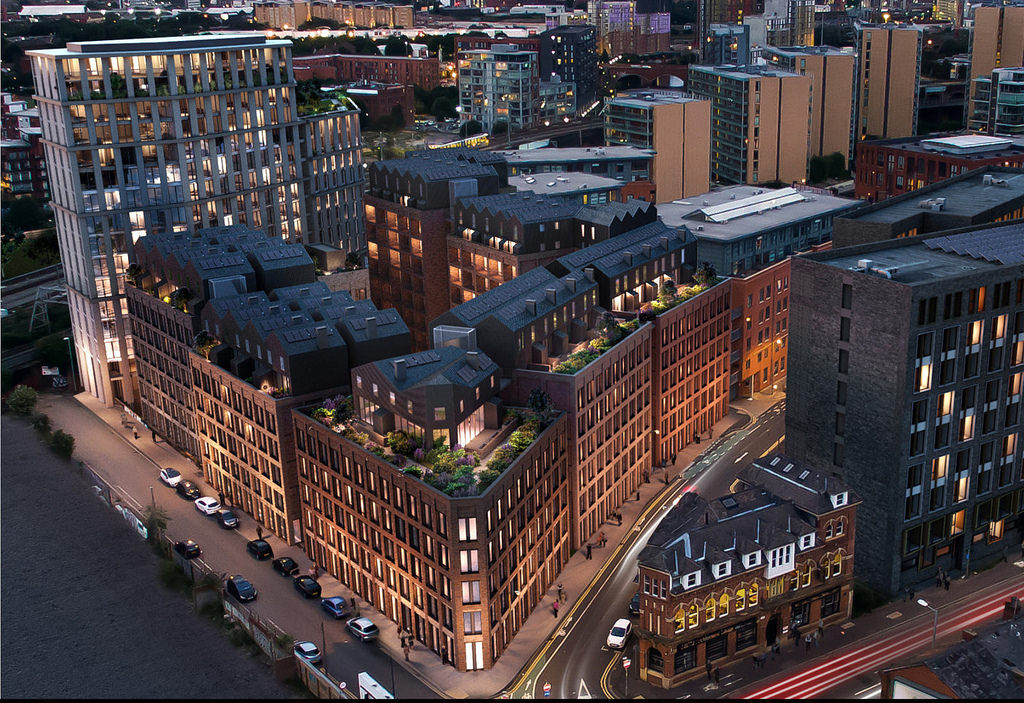 These buildings will top out at five stories to allow for terraces of roof top aluminium-clad duplexes with pitched roofs.
DeTraffod Estates' scheme will also feature a more modern style tower block rising to 16 floors.