Prof John Cole was commissioned by Dumfries and Galloway Council to investigate a catalogue of building failures at the DG One leisure centre.
The centre opened in 2008 at a cost of £17m but was forced to shut permanently six years later for repair work, which will cost more than the original construction project carried out by Kier.
Repair and rebuild contractor McLaughlin and Harvey is now expected to complete the project at an extra cost of £18m in the latter half of 2019.
Cole, who also led the investigation into building failures at Edinburgh's schools, said the contractor was "unquestionably" responsible for the shoddy work identified in DG One.
The recommendations from his report also raise concerns about the state of the Scottish building market.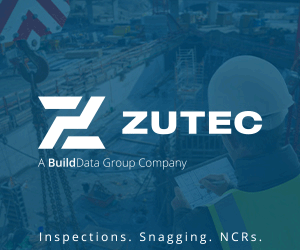 In it he states: "It would be inappropriate in considering the failure of the contractor to adequately supervise and inspect the quality of the construction work not to draw parallels with the findings of the 2016-17 Edinburgh Schools Inquiry.
He said among all the identified failures in the construction of DG One there were widespread inadequacies in the structural integrity of the external masonry walls and in the failure to incorporate effectively, or to incorporate at all, essential fire-stopping throughout the building.
"It is the view of the Inquiry that the widespread presence of these same failures in the DG One building lends further support to the finding of the Edinburgh Schools Inquiry that these failures are indicative of systemic problems in the quality of work provided by the construction industry."
Investigations uncovered widespread defects in the walls of the building. This necessitated remedial works to walls, and the need to virtually demolish the complete three-storey high walls surrounding the large rotunda.
The inquiry report recommended that local authorities and other interested public-sector organisations cooperate in the production and sharing of a list of those aspects of the construction of new buildings in which defects are seen to frequently occur, such as is the case with external masonry wall construction and fire-stopping.
Finally, Cole writes: "In light of the risk associated with the inadequate installation of fire-stopping, it is recommended that public authorities should undertake appropriately informed inspections of existing buildings and new buildings nearing completion to ensure the adequacy of the fire-stopping installed."