Its influential report published today urges the Government to radically rethink its present policy and open the door to far greater local authority and housing association delivery.
Also the committee wants to see a new role of Chief Built Environment Advisor created to work across government departments to integrate planning policy and act as a champion for higher standards and good practice.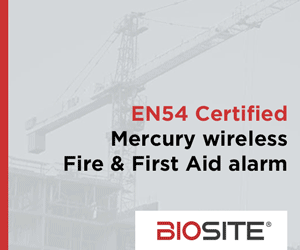 Controversially it also wants the Government to reverse its decision to scrap zero carbon homes to get the country back on track to delivering sustainable quality developments.
Baroness O'Cathain, chairman of the Committee on National Policy for the Built Environment, said: "If we build houses in the wrong place, to a poor standard, without the consent of local communities we are only storing up future misery for the people in those houses and others nearby.
"That is why we are recommending local authorities are once again empowered both to build new homes of their own, and to ensure all developments are of a suitably high quality."
She urged the Government to ease borrowing restrictions on local authorities and review its own decision to reduce social rents, a key source of funding for local housing provision. 
The report also warns that the focus on the speed and quantity of housing developments poses a threat to sustainable planning for the long-term, quality, design standards and place-making.
"Spending a little bit extra on good quality design at the outset can avert massive costs to people, society and Government in the long-run.
"The Government should review the National Planning Policy Framework to make sure developers aren't using financial viability to play fast and loose with design quality and sustainability.
"If developers submit substandard plans local authorities should be able to ask them to think again without builders falling back on questionable viability assessments to get their way," she said.
House of Lords Built Environment Select Committee Report
Key recommendations
The Government should stop including 'starter homes' within the definition of affordable housing as they cease to include any element of affordability after five years. The present approach distracts from delivering genuinely affordable housing for the long-term.
Reconsider additional elements of the Housing and Planning Bill which would undermine the maintenance of mixed communities.
Appoint a Chief Built Environment Advisor to champion higher standards in built environment across Government departments.
The Government should reverse its decision to do away with the zero carbon homes requirement and Code for Sustainable Homes.

Revise the National Planning Policy Framework to reduce the unreasonable use of viability assessments by developers to avoid funding affordable housing and infrastructure.

 

Local communities and local authorities to be empowered to demand high standards from developers.
Make design review mandatory for all major planning applications, in order to offset the long-term burdens and costs of poor quality design.