The contractor is holding a Supplier Engagement Event on October 25 to outline opportunities on the Swansea site where VINCI will be building a new academic block and a student accommodation tower .
VINCI is looking for local contractors for a number of works packages including: carpentry, external metal doors, stair balustrading and metalwork, internal glazing, fitted furniture and equipment, smoke curtains, curtains and blinds, furniture, fire stopping, ceramic tiling, soft flooring, decoration, mastic pointing, hard and soft landscaping, external furniture, external signage and cleaning.

Trevor Harlock, National Supply Chain Manager, at VINCI Construction UK said: "VINCI believes strongly in supporting local subcontractors and businesses in the regional areas in which we operate.
"Our Supplier Engagement Event presents local contractors with the opportunity to pitch directly to the decision makers on the project.
"We understand the importance of creating lasting, working relationships with local companies and relish the opportunity to speak with our potential supply chain face-to-face.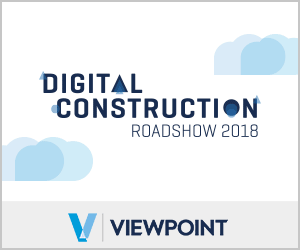 "We're looking forward to seeing all trades represented at the event and can't wait to start working on these fantastic facilities for Swansea University."
The 'meet and greet' event will take place at the Liberty Stadium, Swansea and doors will open at 0900 until Noon.
The event is free to attend and you can register to attend here