The Supreme Court has ruled that Gary Smith, who had worked solely for London-based Pimlico Plumbers for six years, was entitled to full workers rights despite being VAT-registered and paying self-employed tax.
This means the Kent engineer should be entitled to holiday pay and other basic workers rights.
Smith issued proceedings against Pimlico and owner Charlie Mullins in an employment tribunal back in August 2011.
He contended that he had been discriminated against after a heart attack and was entitled to holiday and sick pay. This was upheld by the employment tribunal.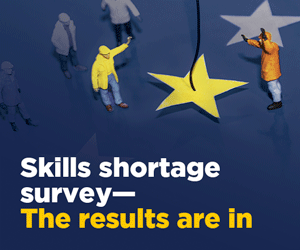 Pimlico Plumbers appealed this decision to an appeal tribunal and then to the Court of Appeal, but was unsuccessful. It then appealed to the Supreme Court.
The ruling means that an employment tribunal can now examine Smith's action against Pimlico Plumbers as a worker, including his original claim that he was unfairly dismissed.
Mullins warned that UK companies using self-employed contractors now face a 'tsunami of claims'.
He said: "The shame of all this is that it is generally accepted that current employment law is not fit for purpose, and needs to be changed.
"But when it's put to the test in our highest court there isn't even the slightest suggestion that there is a problem that needs to be addressed.
"This was a poor decision that will potentially leave thousands of companies, employing millions of contractors, wondering if one day soon they will get a nasty surprise from a former contractor demanding more money, despite having been paid in full years ago.
"It can only lead to a tsunami of claims."
Mullins added: "I'm supposed to say I'm disappointed with the outcome of the appeal. In reality I am disgusted by the approach taken to this case by the highest court in the United Kingdom.
"The five judges had the opportunity to drag our outdated employment law into the 21st Century, but instead they bottled the decision, and as a result thousands of companies across the UK, who use contractors in an honest and responsible way, remain exposed to huge potential claims in the future."