The football club's £40m proposal would see the Stan Cullis and Steve Bull stands replaced by new two-tier structures.
Owner Steve Morgan, who is also the chief executive of house builder Redrow, will oversee the building work, which should create 300 new jobs and bring a needed boost to the area.
A planning application for the first phase of work will be submitted in July.
To start with the Stan Cullis Stand will be demolished at the end of the forthcoming season, to be replaced by a two-tier stand that sweeps into the open corner of the Steve Bull Stand.
In the phase two, the Steve Bull  Stand will then be rebuilt over a two-season period starting in 2012.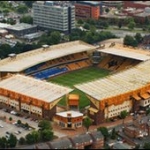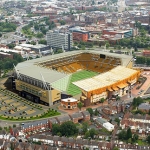 The stadium as it is today and as it will be
In the longer term, the club aims to modernise the remaining two stands taking ground capacity to around 50,000.
These further phases would see a new top tier built on the Jack Harris stand and the Billy Wright stand completely rebuilt.
Club chief executive Jez Moxey described the proposals as "extremely ambitious" but pointed out it was the start of a "long and challenging journey" and that plans may change over time.
He also added that cash for the initial stadium modernisation was ring-fenced and would not impinge on investment in the team.
"We must get this balancing act right if we are to be successful in the medium to long term."