Insiders say the BM joint venture is now the frontrunner for the £2.3bn project to dig the 4.2km tunnel.
National Highways has been in competitive dialogue with a trio of shortlisted bidders for over a year and is expected to announce a winner within weeks.
BMJV is up against Dragados-Hochtief (DH JV) and BAM Nuttall, Ferrovial Construction (UK)  and Vinci Construction Grands Projets (BFV JV) for the job.
The twin bored tunnel project will see some of the largest bored tunnels in the world at 16m wide.
It will also rank as the longest road tunnel in the UK.
The award of the central tunnel section is the last of the three major contract packages for the 23km route which will link Essex with Kent.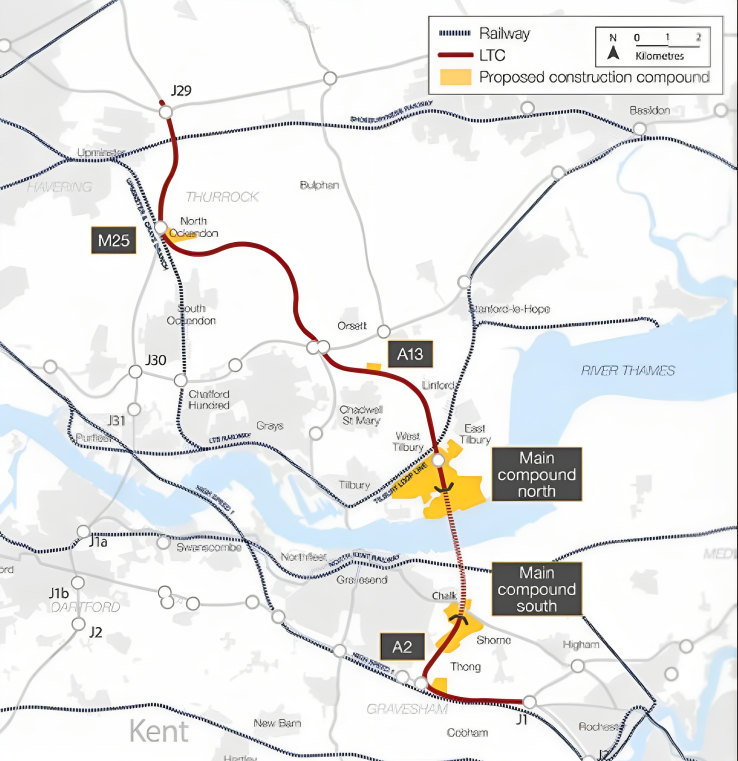 Partner contractors for the major approach roads contracts north and south of the tunnel have already selected.
In the summer Skanska was named as preferred bidder for the £450m Kent Roads, while at the start of the year Balfour beat Kier to the £1.2bn roads package north of the Thames.
The Kent Roads contract will deliver the southern part of the route that connects the A2/M2 to the tunnel approach, and includes almost four miles of new road and structures and one of the widest green bridges in Europe.
Balfour will be responsible for the design and delivery of over 10 miles of new highways, connecting the M25 at Junction 29 and the A13 with the proposed Lower Thames Crossing tunnel at Tilbury, Essex.
A start date on the scheme has been pushed back by two years by the Government as part of its cost-cutting drive with work not expected to get underway until 2026 at the earliest and last six years.