The development will be the first major retail project in the UK since the beginning of the recession and should be completed in 2012, creating hundreds of new jobs.
Land Securities and development partner Caddick Development have been in talks with Leeds Council about resurrecting the 1m sq ft scheme, which stalled in the downturn.
Local councillors have been told work could restart on the 120-shop project by the end of the year.
There are hoardings around the site and Land Securities has worked closely with the council to revise and improve the scheme.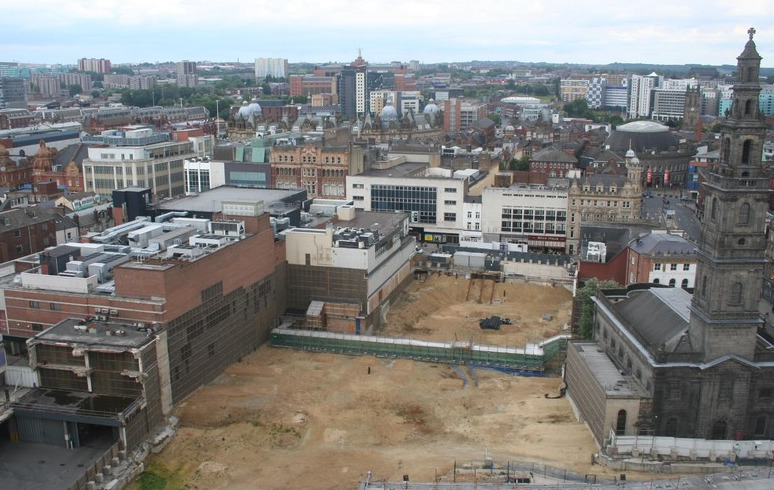 Planning consent for a number of alterations to the scheme has been granted and it is understood that a significant number of pre-development lettings have been successfully completed.
Leeds council's principal planning officer Martin Sellens said: "We are looking at a start on-site later this year. Progress has been made in revising the scheme and achieving the high-value retailers the scheme needs to be viable."
Land Securities is expected to announce its plans when it makes a statement about recent trading to the stock market later this week.
It is also widely expected to give an update on plans to develop the Walkie Talkie office tower in London in joint venture with Canary Wharf Group.