The Number 3 Wellington Place site will provide around 110,000 sq ft of grade A office space in a five-storey building, while the smaller Number 10 site is expected to provide 35,000 sq ft.
Managing director of Wellington Place, Andrew Barlow, said, "We are pleased to have received planning permission for Number 3 and Number 10 Wellington Place.
"We will be taking a long-term approach to construction and we are unlikely to be developing speculatively."
He added, "This decision has been made to enable us to ensure the continued success of Wellington Place and to be in a position to develop the two Grade A office buildings when market conditions allow."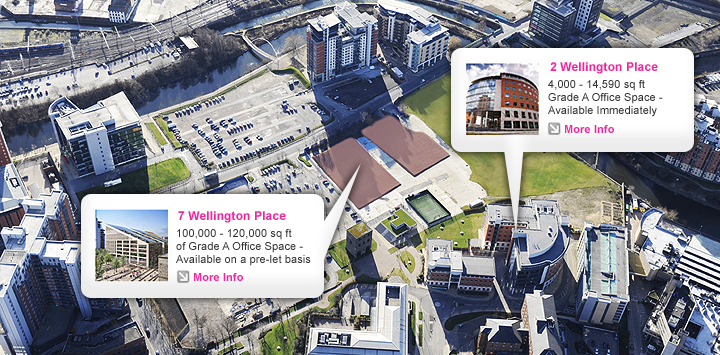 MEPC has so far let 25,000 sq ft of space within the 120,000 sq ft Number 2 Wellington Place, leaving just 14,590 sq ft remaining.
While 7 Wellington Place, adding 124,000 sq ft, has detailed planning consent and is available as a potential headquarters building on a design and build basis or for pre-rental by the floor.
The firm also sold Benson House on 33 Wellington Street for £20m to add extra funding to the development of the scheme.
On completion, Wellington Place will provide approximately 1.2 million sq ft of commercial, retail, leisure and residential accommodation