Tesco secured permission for the 1,500 sq m store after the chairman of North Norfolk district council's development committee cast the deciding vote at the climax of a six-hour meeting.
The campaign against Tesco is one of the longest running battles against the expansion of Britain's biggest retailer and divided the seaside community with a strong anti campaign being challenged by supporters of the store plan.
Now flats and a community centre will be demolished to make way for the new store while a new community centre and fire station will be built elsewhere in the town.
The council rejected Tesco's application last March favouring the Greenhouse Community Project's plan for a Waitrose and catering school.
This prompted Tesco to submit a fresh plan in August for the Cromer Road store, which has been narrowly approved.
Tesco has said it has guaranteed £1.2m funding towards extra housing.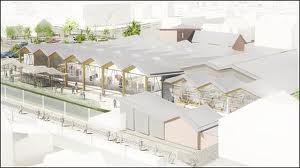 Tesco's local store has been designed by architect Wilkinson Eyre