The developer plans to spend £50m building a big supermarket, offices, shops and 150 homes on the 5ha Friars Gate Goods Yard site.
A planning application is due to be lodged with Derby City Council this week and it is hoped work could start on site by this time next year.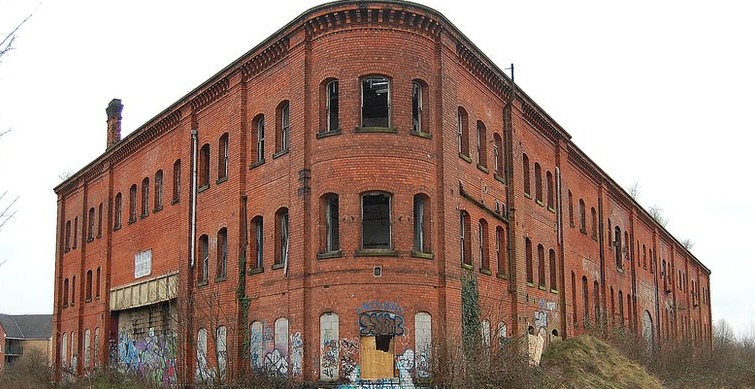 Andrew Bock, director at Clowes Developments, said: "If we don't get this project off the ground then the Friar Gate Goods Yard site could be facing another 50 years of dereliction."
Brailsford-based Clowes's vision is to spend £10m restoring the yard's engine shed and bonded warehouse, which was built by the Great Northern Railway in 1878.
It would convert the ground floor of the warehouse into a small shopping mall and the supermarket's restaurant.
The homes will be built as three and six storey apartment blocks.
The application has been timed so that it is considered at the same time as supermarket schemes proposed for the former Derbyshire Royal Infirmary site, in London Road, and at the Meteor Centre.
"It can be seen as a beauty parade, so let the best site be chosen, and from a heritage and regeneration point of view we feel our application has a very strong case," said Mr Bock.
In 2003, landowner Clowes Development sent several applications to Derby City Council to build apartments, restaurants and bars on the site.
But a decision on what would happen to the land was put on hold while the route of the final part of Derby's inner ring road was decided.