Work on the redevelopment at 185 to 221 Buchanan Street will start this month and is expected to be completed by March 2013.
It gave the go-ahead after US brand Forever 21 signed a deal to open a 60,000 sq ft shop.
The development will include another two large stores, eight shop and restaurant units, and 49 apartments.
A rooftop garden will be built for the use of residents on upper levels although no parking will be offered owing to the excellent public transportation options.
Land Securities bought the Atlas site on Buchanan Street for just less than £10m out of receivership last year.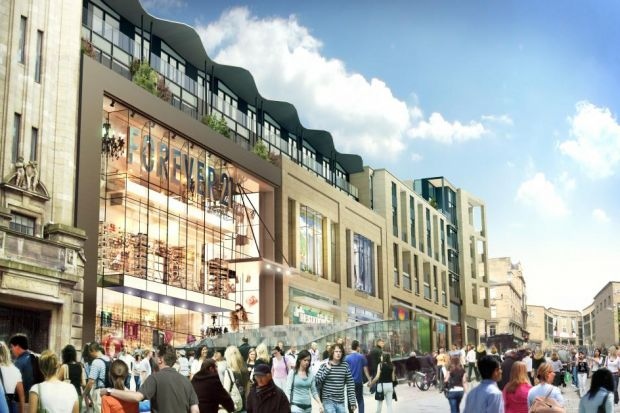 How the shopping centre will look in 2013