The scheme will see the existing visitor centre and car parking removed, and new exhibition and education facilities built at Airman's Corner, about 1.5 miles west of the Stones.
A low-energy transit system will take people between the visitor centre and a drop-off close to the monument.
The £15m job also includes road improvements and a new coach and car park at the world heritage site.
English Heritage hopes work will start in May next year, with the visitor centre opening in October 2013 and all works completing the following April.
The visitor centre has been designed as two pods, one that will be glazed and one timber-clad.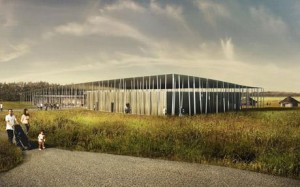 Interested firms can contact Alastair Jewell in the Bristol office of Gardiner & Theobald (tel: 0117 901 6400) or email stonehenge@gardiner.com
The prequalification deadline is 19 July to allow invitations to tender to be issued on 10 August.