In line with European procurement rules the £250m contract award is subject to a ten-day standstill period.
Intensive construction for Paddington Crossrail station will get underway later this year.
Andy Mitchell, Crossrail Programme Director said: "Crossrail has reached a further important milestone with the award of the first main construction contract for the central London stations.
"The tendering process for the six stations has generated a huge amount of interest from the construction industry with very competitive bids received for the Paddington contract.
"The main construction contracts for Farringdon and Whitechapel Crossrail stations will be the next to be awarded in late 2011.
"The remaining contracts for Bond Street , Tottenham Court Road and Liverpool Street will all be awarded by spring 2012."
The Crossrail station in Paddington has been designed to maximise the station's space while preserving the historic features of the main line station.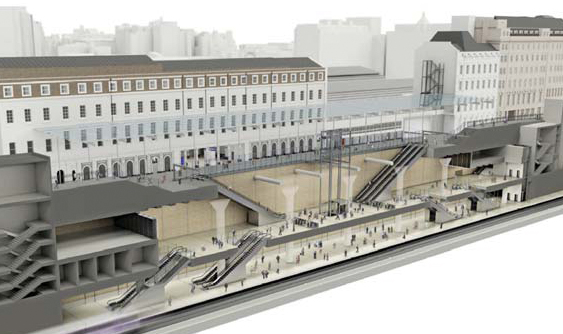 The new station will take the form of a 260m long, 25m wide and 23m deep underground box located directly under Departures Road and Eastbourne Terrace.
Enabling works to prepare Paddington for the construction of the new Crossrail station began in August 2010.
Since then, numerous utilities have been relocated away from the site of the new station box.
Moving the utilities will protect services, such as power and water, during Crossrail's construction and make them easier to access in the future.