The new building will be home to Port Glasgow and St Stephen's high schools and a new  support needs school to replace Glenburn and Lilybank Schools.
Graham Construction is currently building several schools in Scotland, working on the £25m Coltness High School in Lanarkshire and the £11.9m Aviemore community school in the Highlands.
Gary Holmes, contracts director at Graham Construction, said: "This is a tremendously important project and we are looking forward to starting work on the new shared campus at Port Glasgow.
"On completion in 2013, the shared campus will be a highly-valued community resource and we are confident it will be warmly welcomed by staff and pupils."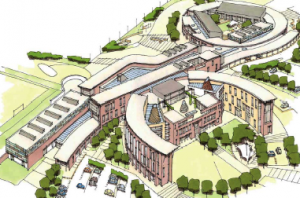 The school project included building a fully-equipped fitness suite and gymnasium and two all-weather pitches for community use.