The projects are the first major wins for the new joint venture company set up by French business Vinci Environnement and UK contracting arm Vinci Construction.
The two Vinci businesses are targeting energy-from-waste and waste processing projects across the UK.
In Hertfordshire, Vinci Environment UK has been appointed by Veolia Environmental Services to design and build a domed waste treatment centre.
Providing an alternative to sending waste to landfill, this multi-stream facility will enable some 10% of the waste to be recycled, with the rest being incinerated to produce enough electricity to power the equivalent of 50,000 homes.
The works are due to start in late 2013, with entry into service scheduled for spring 2016.
While in Yorkshire, the Vinci joint venture will also design and build an energy recovery centre, and carry out civil engineering for the buildings of a multi-stream Waste Recovery Park.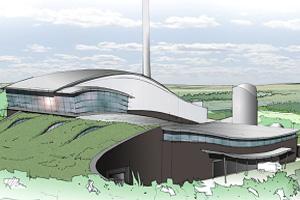 The Allerton waste park developed by client AmeyCespa will reduce by at least 90% the amount of household waste destined for landfill, currently a little over half the waste generated each year by the county's 760,000 residents.
Incineration of household waste will produce enough electricity to supply up to 40,000 homes.
The works are due to start in autumn 2012, with entry into service scheduled for late 2015.