The firm has just started work on the design and build job at 185 to 221 Buchanan Street, which will house two large department store when complete in March 2013.
Tim Clarke, divisional managing director for Scotland from Balfour Beatty, said: "We are committed to locally employing new apprentices and a significant number of new entrants to the construction industry.
Balfour Beatty will actively use the 2014 Glasgow City Council portal for all local procurement."
A rooftop garden will be built for the use of residents on upper levels of the mixed use scheme although no parking will be offered owing to the excellent public transportation options.
Land Securities bought the Atlas site on Buchanan Street for just less than £10m out of receivership last year.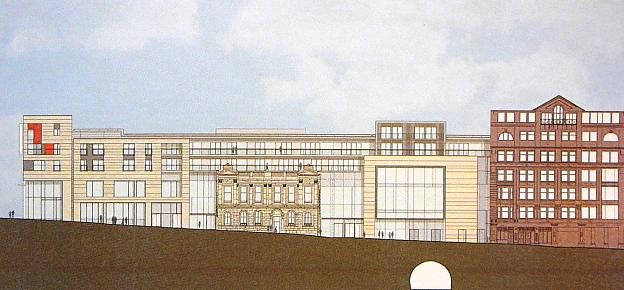 The scheme is already over 68% pre let by income and 75% by space.
The shops, cafés and restaurants are due to open by March 2013, so will be operational well ahead of the Commonwealth Games in 2014.
The 49 apartments are due for completion by autumn 2014.
Nick Davis, Development Director at Land Securities, said: "This development is moving ahead rapidly and with already strong lettings will create a new prime pitch on Glasgow's top retail street.
"As there is very little availability of well configured space in the right location, we are capitalising on this demand and will bring more national and international fashion brands to Buchanan Street in the coming months."