The next phase of the £43m scheme to redevelop land between Falkirk and Grangemouth, known as the Helix Project, will see a new culvert built to take the canal under the M9 motorway into a specially-constructed turning pool where the new lift will be positioned.
The works comprise the design and construction of a new sea lock including all associated M&E, lock gates and river works from the River Carron to a new extension to the Forth and Clyde canal.
This includes waiting areas, new lift bridge over the new canal extension at Glensburgh Road, Falkirk and a new 65m underbridge to the M9.
Remaining contracts for other work on the site, including the central park, a lagoon and further paths, will be let before the end of May.
As part of the Helix Project in Scotland, two 30-metre high horses heads or Kelpies, the name for a mythical Scottish water horse, are being created by sculptor, Andy Scott.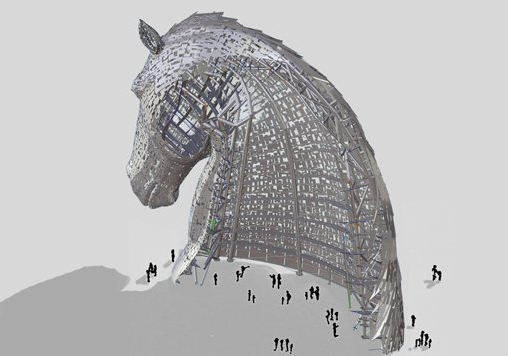 Atkins designed the steelwork for the 100m Kelpies created by Sculptor Andy Scott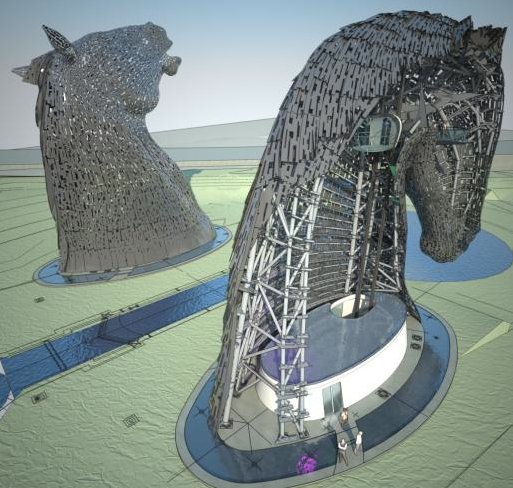 The canal system was first brought back to the world's attention with the construction of Falkirk Wheel lift, which ranks as one of the great UK engineering projects of the last decade.
Adam Thomson, regional managing director of Balfour Beatty, added: "Balfour Beatty is delighted to be working on the Helix and to be delivering what will be an important scheme for the town and the wider region."
As well as bringing visitor to the area, the Helix project aims to increase the number of boats using the Forth and Clyde canal.
The Helix Project is being delivered by the Helix Trust in partnership with Falkirk Council, British Waterways Scotland and Central Scotland Forest Trust and has been part funded by a £25m lottery grant awarded by the Big Lottery Fund.